Welcome, Carson Christopher MSW, LCSW!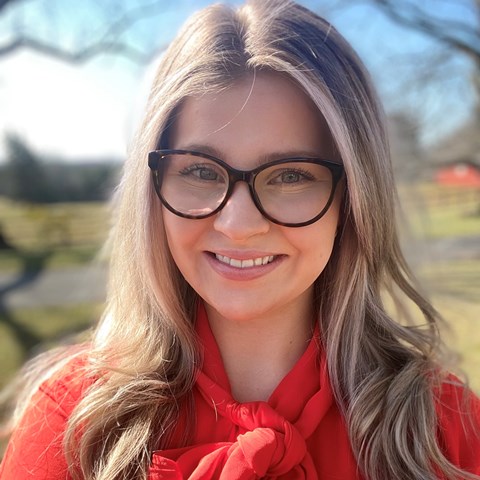 We are so excited to have Carson Christopher MSW, LCSW join Carolina Psychological Associates in the Greensboro office. She serves children (10 and up), adolescents, teens, and young adults in both individual and group therapy settings. Carson is passionate about making clients feel comfortable and validated, and works collaboratively to help clients reach their individual goals.
Keep reading to learn more about Carson!
How long have you been working as a Clinical Social Worker?
I have been working as a clinical social worker for 3 years, but it feels much longer than that!
Why did you choose Social Work?
It all started with a psychology teacher in high school who told students she could give us the "formula" to make our crushes fall in love with us. I later realized that this was just her way of getting a lot of us to sign up for her classes, a very good marketing strategy for high schoolers! I never got the formula, but I did take her class and loved it. After her class, I ended up taking as many psychology classes as I could, and that sparked my desire to be a therapist. I find it very interesting and enjoy helping others reach their individual goals.
During the college application process, an academic advisor explained the different avenues one can take to become a therapist. I read over the description for the clinical social work path, and it aligned with exactly what I was looking for. Not to mention, I have a few LCSW's (Licensed Clinical Social Workers) in my family. I like the flexibility that the social work degree offers, and above all, just really enjoy listening and talking to people. 
What population of clients do you serve? Why that group?
This is a tough one because I have served and worked with a wide variety of populations, ranging from 5 years old to 95. All of these clients had varying situations and symptomology. However, the majority of my experience has been with kids, teens, and young adults. Pre-teens and teens are my favorite population to work with, although it can certainly be challenging at times! It's a time for dramatic growth and change, and I just enjoy listening to these individuals speak on their own lived experiences.
What type of work were you doing before coming to CPA?
Before coming to CPA, I was worked with a community mental health agency serving clients of all ages. Most of these clients had limited resources, or were in need of a higher level of care. I mainly facilitated group and individual therapy for those in middle school and high school, as well as conducted  comprehensive clinical assessments. 
What is something that you enjoy doing for fun?
For fun, I love to ride horses, play with my dog, and eat. I love trying new foods and traveling to new places offering different culinary experiences. I am very interested in all forms of art whether it be decorating a home, oil paintings, music etc.
Share a fun fact about yourself!
My husband and I live in a home that has been in his family since the 1800's and we are working to fix it up!