What is telehealth? Is it a good fit for you?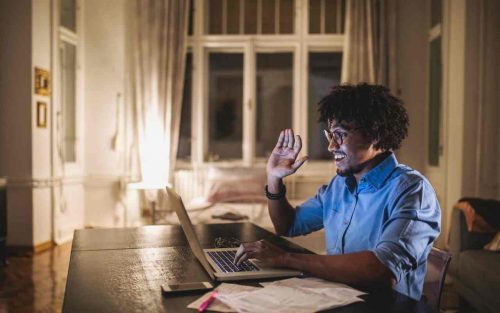 The COVID Pandemic caused many shifts in the way our society operated. Restaurants more widely offered curbside pick-up, working from home became the new normal, and professionals were forced to change the way they delivered services to their clients.  
Mental Health professionals also had to shift the way they were delivering services. This shift included utilizing telehealth in order to provide services from a safe distance. This allowed clients to continue meeting with their providers from the safety of their own home.  
Telehealth services have been around for a long time but were not widely used because face-to-face services were generally preferred by both clients and practitioners. However, when face-to-face services were no longer the safer option, telehealth offered a much-needed alternative.  
You might be asking "what in the world is telehealth?" Or "Is this something I should be using?"  
Look no further! Jennifer Sommer, Ph.D., a clinician here at Carolina Psychological Associates, has offered some great insight on telehealth below.  
What is telehealth?
Telehealth, sometimes referred to as telemedicine, is the practice of healthcare that is delivered electronically by telephone or through an interactive video platform. Carolina Psychological Associates uses Doxy.me, an online service that allows us to see our clients remotely while still providing the same confidentiality and quality of care. 
How long have you been providing telehealth services? 
Prior to the pandemic, teletherapy was becoming more well-known and accepted by psychologists as it was particularly helpful for people living in remote areas where it was difficult to find a mental health provider.  Nevertheless, many therapists did not conduct teletherapy on a regular basis. I had not used telehealth before, but my experience with it over the past fifteen months has opened my eyes to its benefits, both for the client and clinician. 
What were your initial thoughts about telehealth? Why? 
During my training as a psychologist, we were told about the possible disadvantages of telehealth, and it has only been in recent years that it has gained popularity.  Potential concerns I had included not being able to build a connection with clients as well, difficulty noticing client's nonverbal communication, clients minimizing their difficulties, or therapeutic approaches being less effective. 
Have your opinions of it changed? If so, what are some positives of telehealth services that you've seen?
My opinion of telehealth has changed dramatically, and I appreciate the multitude of benefits. Most importantly, the research shows that clients and clinicians are still able to establish the same quality working relationship and the strategies used appear to be equally effective when engaging in telehealth. Of additional benefit, many clients report it is easier to schedule and keep appointments, that they feel more comfortable talking in their own spaces, and that they are better able to access specialized care from providers who may not practice locally. Because of the success of telehealth during the pandemic, many providers are contacting their general assemblies in hopes that laws will be passed to increase access to telehealth and to ensure insurance reimbursement even beyond the pandemic.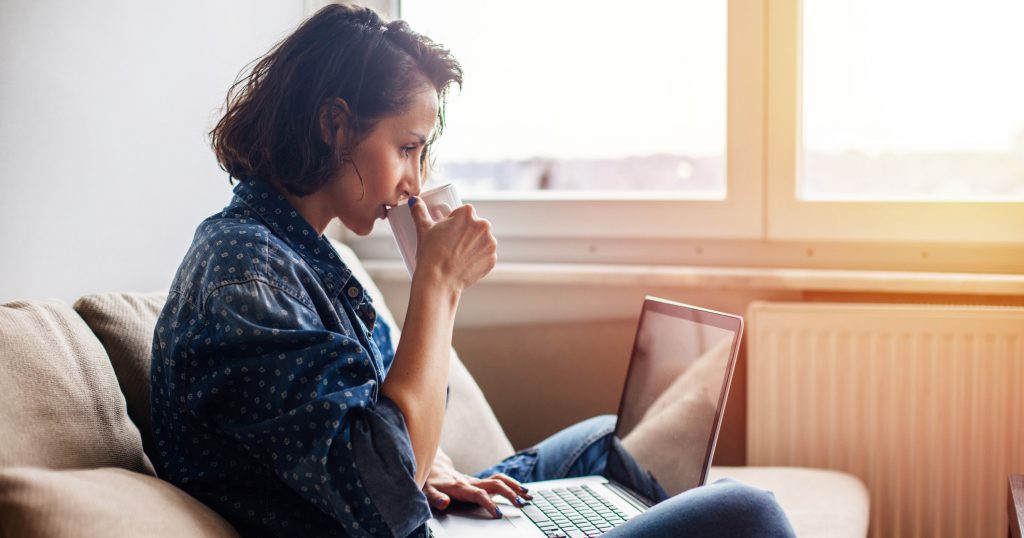 What are some drawback/negatives about providing telehealth services?
I have not experienced many drawbacks to providing telehealth that cannot be overcome.  One challenge occurs when either the client or clinician experiences a technological issue. Thankfully, telehealth can be conducted using many devices (e.g., a cell phone, tablet, or computer), as well as by telephone.  Although I assumed some clients would find it difficult to participate in the session from a confidential location that has not yet been an issue. You would be surprised by the creative places that clients have decided to meet with me including homes, offices, cars, hammocks, even tree houses! I have even been introduced to beloved household pets. 
Who in your mind is the "best fit" for using telehealth services? Why? 
Optimally, telehealth seems to be the best fit for clients who feel that they are as able to participate in the virtual session as they would in-person. Initially, I thought telehealth would work best with clients I had already established an in-person working relationship with prior to the pandemic but it was equally as effective when meeting new clients. The largest caveat is that I would not recommend telehealth for someone who is experiencing a mental health crisis as it is easier to discuss safety plans and supports when meeting face to face. 
How has telehealth impacted your practice throughout the pandemic? 
It has allowed me to meet with people across the state, as well as to provide ongoing services to clients who have recently moved. It has also enabled me to meet with clients during times that I would not typically be able to conduct an in-person appointment. As a former skeptic of telehealth, I hope that other providers and clients will consider its use as it allows us to provide a broader range of services, while affording clients the flexibility, comfort, and confidentiality they deserve. 
Jennifer Sommer Ph.D. sees children, adolescents, and adults here at Carolina Psychological Associates. She is a clinical psychologist who specializes in comprehensive assessments and treatments for individuals with Attention-Deficit/Hyperactivity Disorder (ADHD). Prior to joining Carolina Psychological Associates, Jennifer worked at a clinic specializing in ADHD. She has experience directing treatment and research programs for children with ADHD and other social, emotional behavioral and learning difficulties. Jennifer also has interests in family and parenting issues, children's behavioral concerns, learning disorders and giftedness, anxiety, and adjustment issues.